Albeit, I mean a chatter-box,
but her charisma makes me feel; even I don't know how to talk.
She exudes confidence with her style of walking,
but don't know why mine always gets gawky.
Her benevolence makes her more beautiful,
I don't know even how to get dutiful.
She doesn't even let a grimness shatter someone,
then how could I flatter her.
I know she is not a chauvinistic,
but don't know if her family would give me a kick.
I don't want to make a hash of her life,
but promise to fondle her day & night.
She doesn't hobnob with everyone,
it gives me a doubt, if I am 'Someone'.
I gathered my valor to give a shot
&, babbled until she made me stop.
Her three beautiful words froze me,
but her laughter broke the silence, & amazed me.
My Dream Girl is now mine,
I pray, our bond would always shine.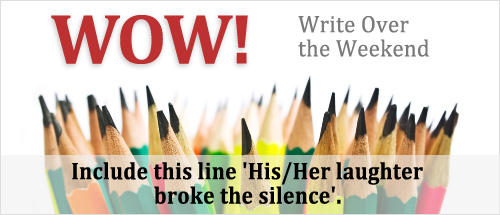 This post has been written for the contest
Write Over the Weekend (WOW!)
organized by
Blogadda
.
This post has been selected as a WOW! post, an initiative by
Blogadda
.